Simple fun "Pin the tail on the Donkey" style part game for a guinea pig themed party.
My son has two guinea pig pets. They are super sweet animals and he wanted a whole party themed around them.
There isn't much out there for guinea pig parties…
So we had to come up with our own games. This one is great because everyone already knows how to play Pin The Tail On The Donkey and if you are ever around guinea pigs you know all about how much they like to be fed lettuce leaves.
How To Play
The goal is to get the lettuce as close to his mouth as possible to feed the guinea pig. The trick though is you are blindfolded and if the kids are older you get spun around a couple times too. We had to remind our friends that the first location you touch is where you stick the lettuce (no feeling around the board 😉 ) This game is easy to set up. All you will need is a blindfold of some sort, the pages below and some tape or sticky tack.
Get The Free Downloads
Free for personal use! Click the download link to download a pdf of the guinea pig page. Set up on an 8.5″x11″ page so you can easily print it at home.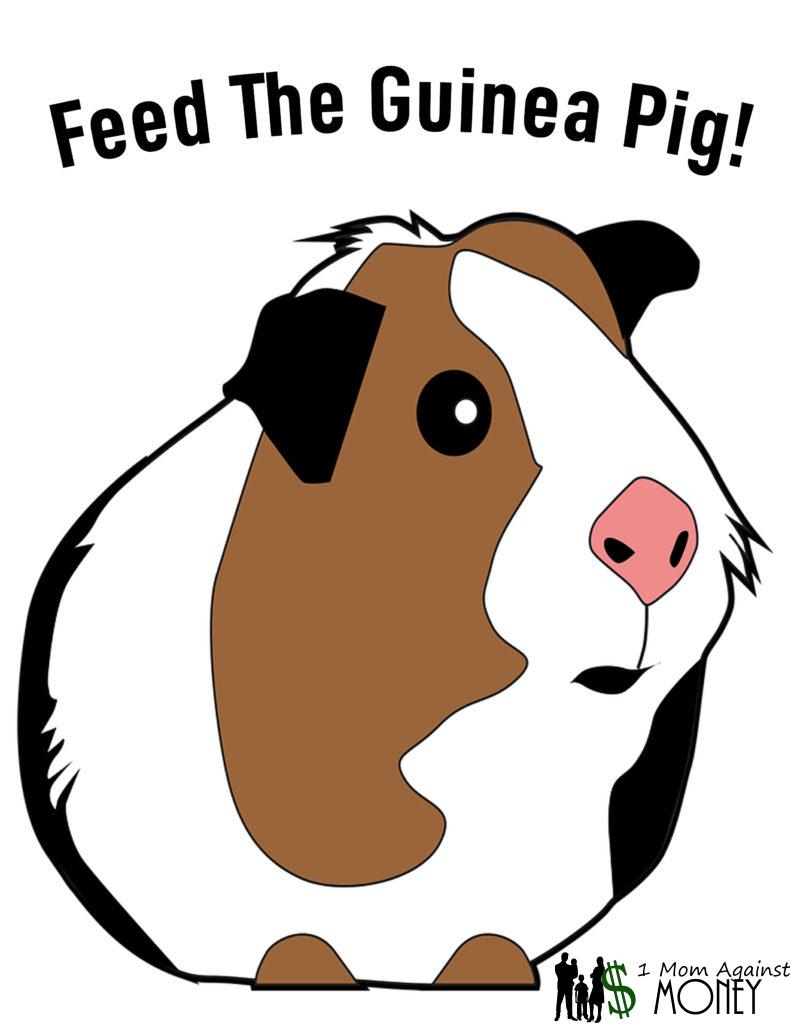 The second sheet is a page filled with lettuce leaves (also set up on a standard 8.5″x11″ page) that you can cut out and use for guests to "pin" on the guinea pig.
Interested in Other Guinea Pig Related Content?
Check out our post on how to DIY a Guinea Pig Forage Mat.
Interested in Other Fun Guinea Pig Themed Party Resources?
We used Legos to make guinea pigs following a tutorial by Frugal Fun For Boys.
We also decorated with the cute cut and fold paper guinea pigs from Craft Train