Need a cute daily checklist? These rainbow planner stickers are perfect and cute! Sized to fit most planner boxes.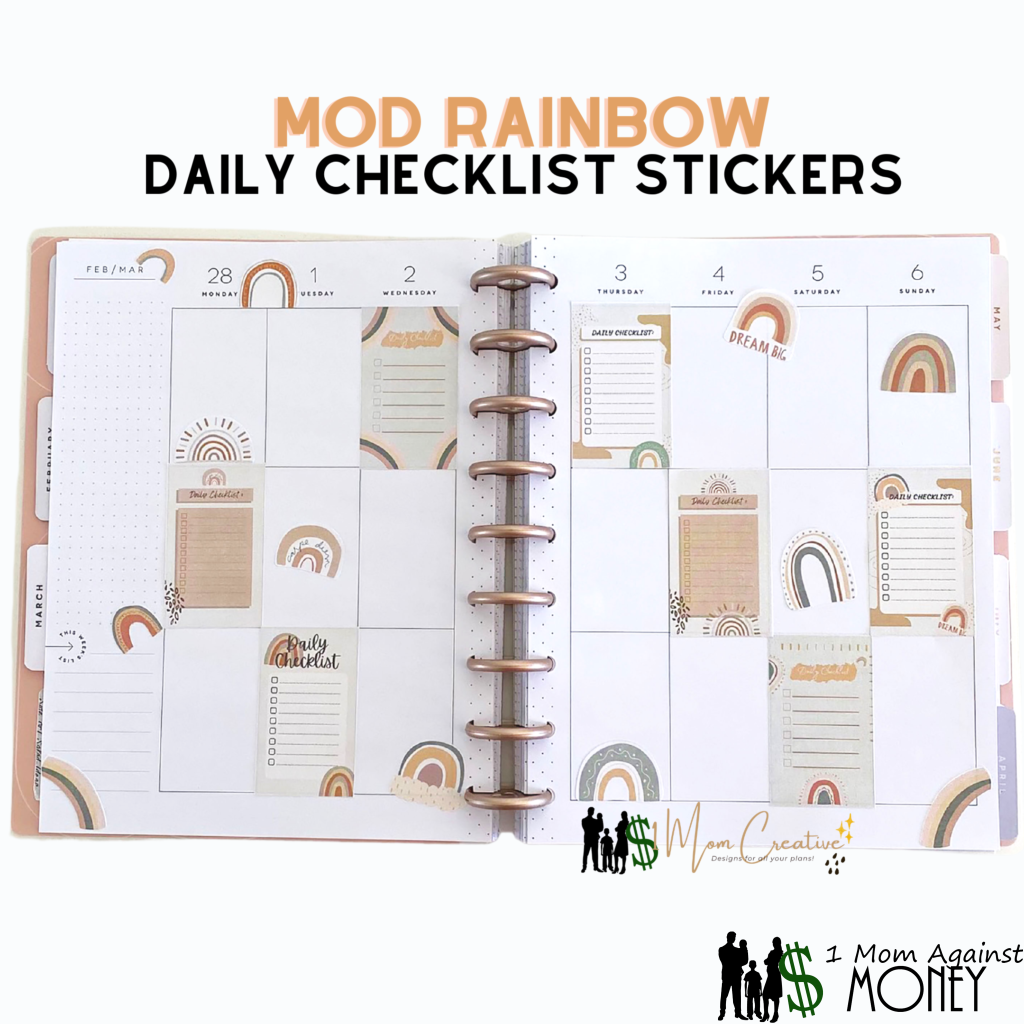 I have had these on my list of "things to design" for a long time and this week was the week 🙂 There are 8 different list stickers to write down the things you do daily. I love being to check off an item. It helps me stay on task. A bunch of fun rainbow stickers are also included.
How To Use The Mod Rainbow Planner Stickers
These come as a .png and a .pdf file. You can upload them into your cutters design space and use the print and cut feature to make your stickers. You can also just print them on sticker paper and cut them out yourself.
**These will be available for free for just one week! As a thank you to my blog readers**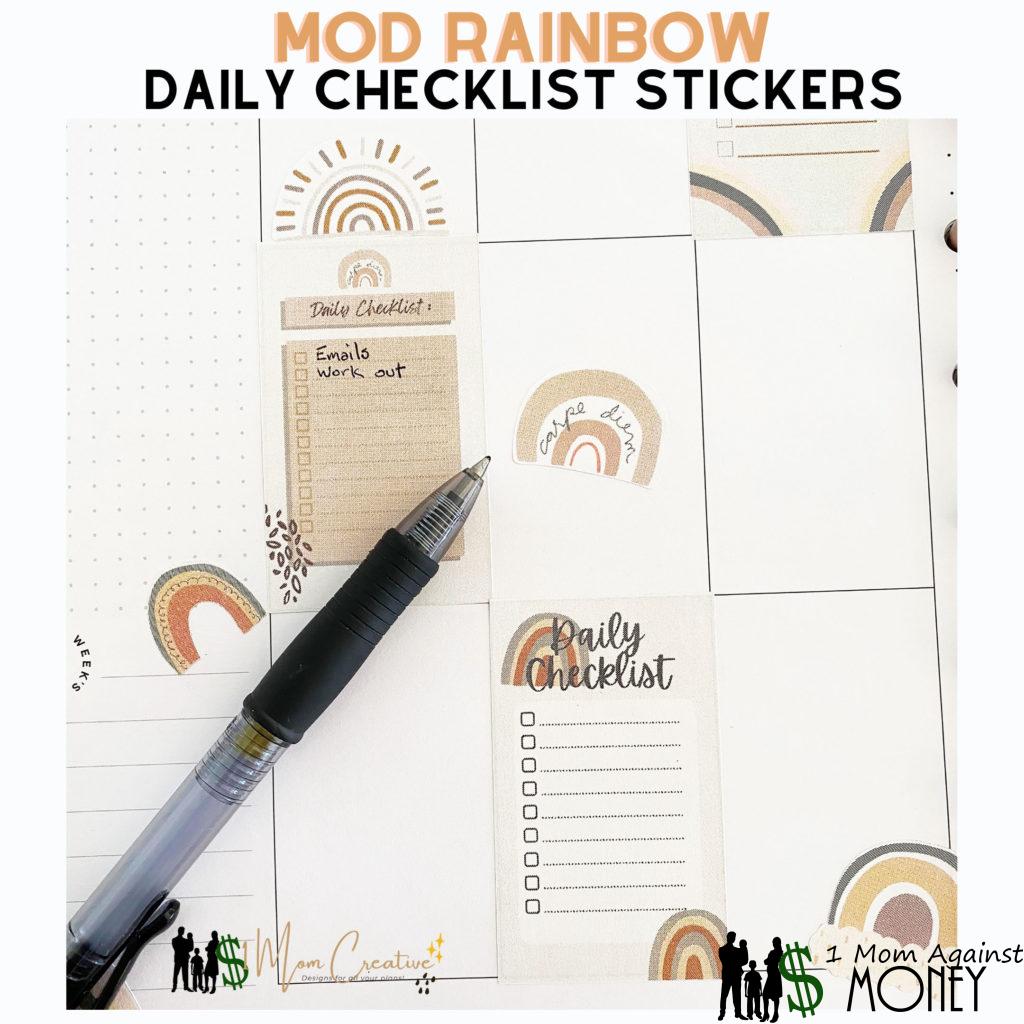 Other Planner Stickers Available