This Llama glasses holder was something we designed as a gift for my son's teacher at the end of the school year. It was so fun to create.
We have a Glowforge Laser Cutter. It was one of those splurge items that everyone in the family just really, really wanted. When a discount showed up about a year ago we kind of all just looked at each other and decided we had to get it. Honestly one of the most expensive not necessary items we have ever purchased, but we have loved it!
If you have been thinking about getting one you can use my referral to get a discount too.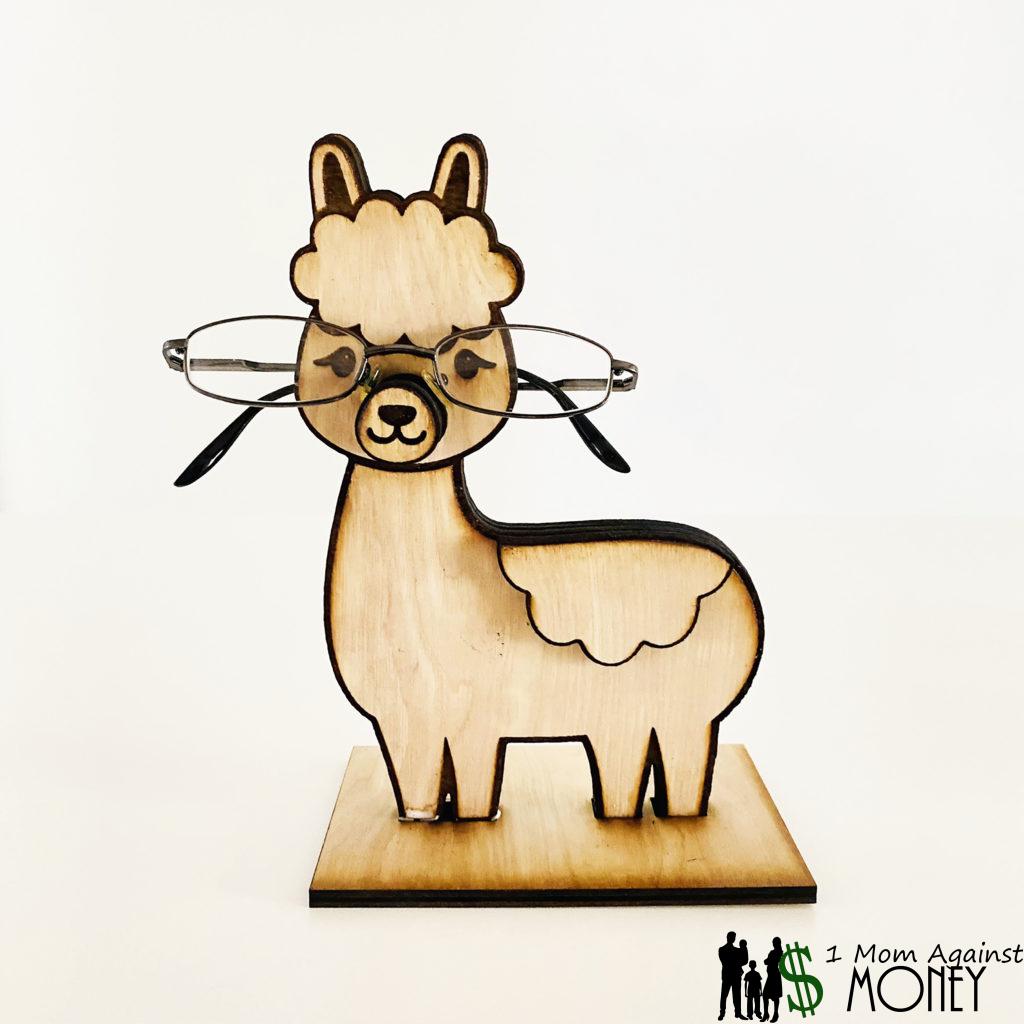 We used 1/4″ wood and wood glue to create it. You can download the SVG file and really easy to follow instructions below. Definitely not your usual teacher gift! This would also be super cute to give a child getting glasses for the first time.