Teaching helps, quote posters, questions and study guide for Christ is the Strength of Youth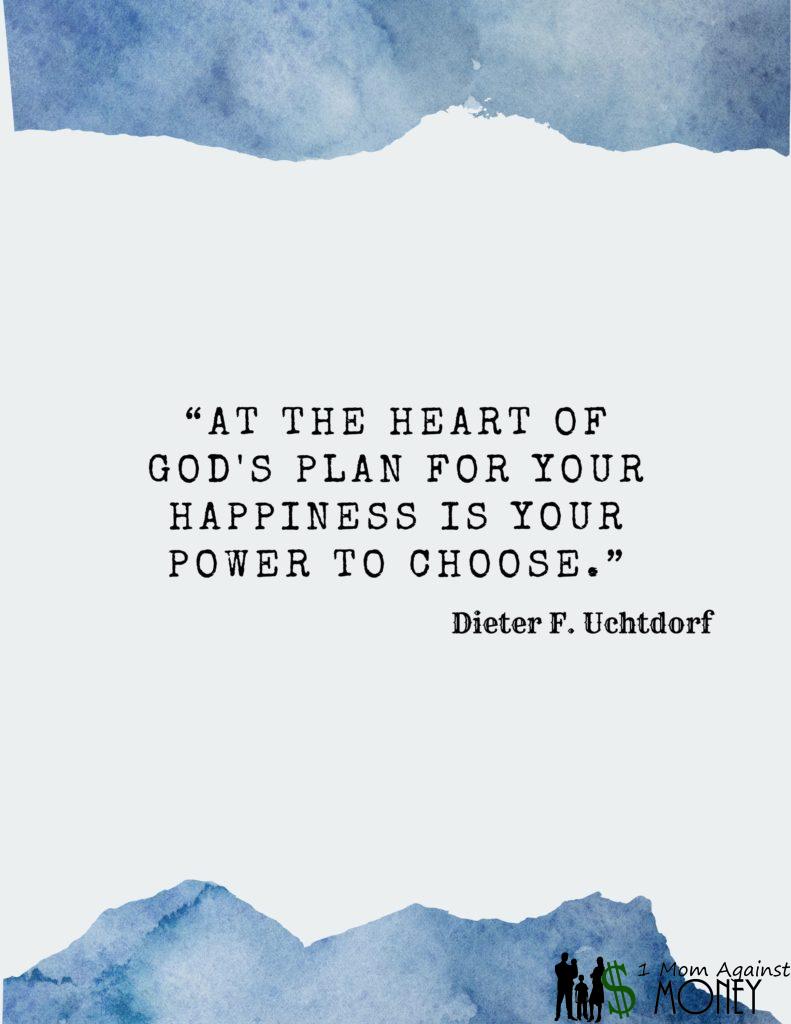 Summary
In this address, Elder Uchtdorf introduced a revised version of the For The Strength of Youth Pamphlet. He discusses how making choices is at the heart of the Plan of Salvation. He also points out that keeping Christ at the center of those choices can help us have strength. This talk was geared toward the youth, but teaches many important principles that all members need to have a strong testimony.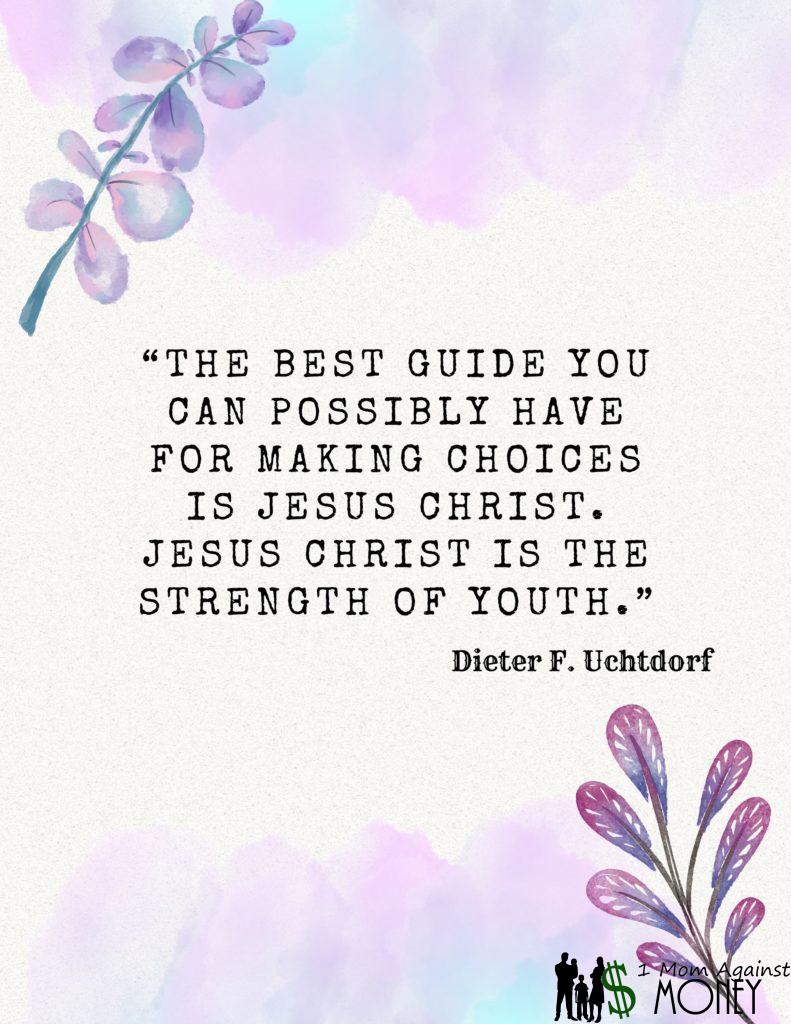 Quote Posters
Quote Posters from the talk will be shared throughout the post. I have included two styles for each poster. They are sized at 8.5″x11″ and can be downloaded without the watermark by clicking the download button beneath each one.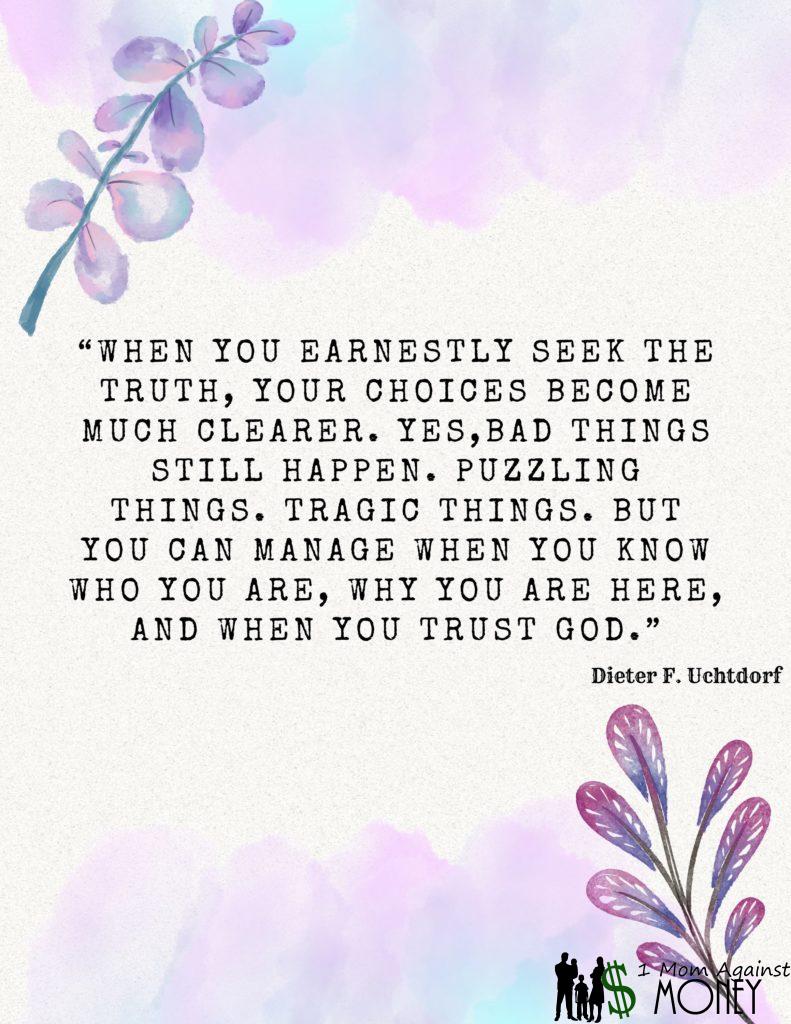 Teaching Helps and Ideas
Since there has been revisions made to the For The Strength of Youth Pamphlet, this might be a great way to start discussion. Bring an old version of the pamphlet and have the group look for areas where changes have been made.
New For The Strength of Youth Pamplet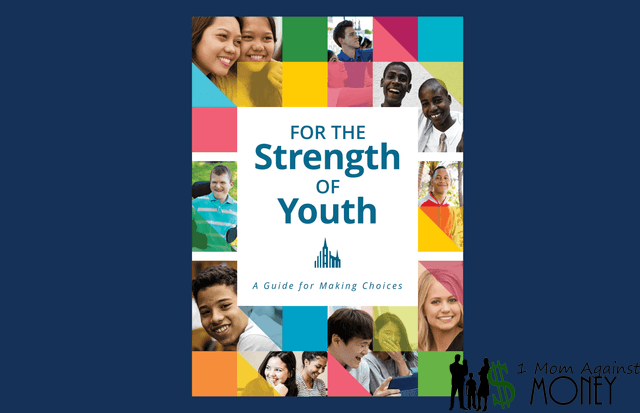 Ask them what differences they see. They will most likely bring up points Elder Uchtdorf has shared (i.e. focus on principles, understanding why and how to make good choices).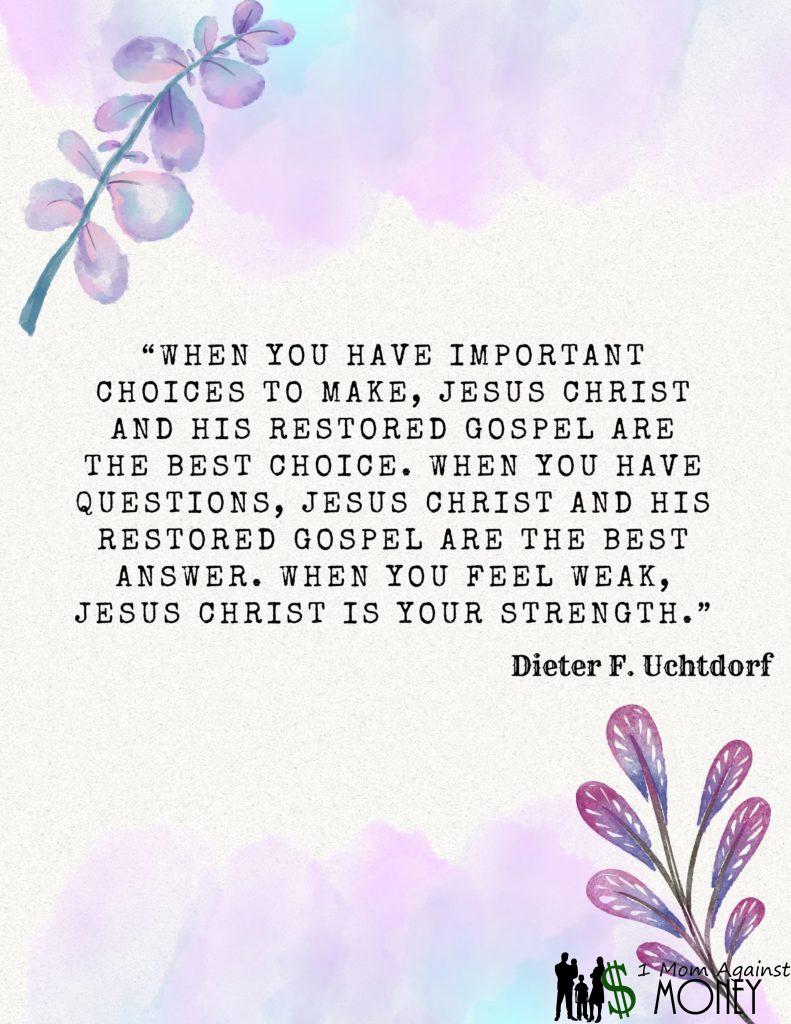 Thought Provoking Questions:
A few posed by Elder Uchtdorf
My dear young friends, if the Savior were here right now, what would He say to you?
So He allows you to choose: Light or darkness? Good or evil? Joy or misery? Eternal life or spiritual death? It sounds like an easy choice, doesn't it?
So where do you find truth?
I suppose the guide could give you long lists of clothes you shouldn't wear, words you shouldn't say, and movies you shouldn't watch. But would that really be helpful in a global church? Would such an approach truly prepare you for a lifetime of Christlike living?
Is it wrong to have rules?
Other good questions
How can understanding principles help you make better choices?
Do you have any personal experiences where you had to make a choice where there was no straight forward answer?
Are there examples in the scriptures of people who have had to make choices that seem to go against the "rules"?
How do you know if you are making a good choice?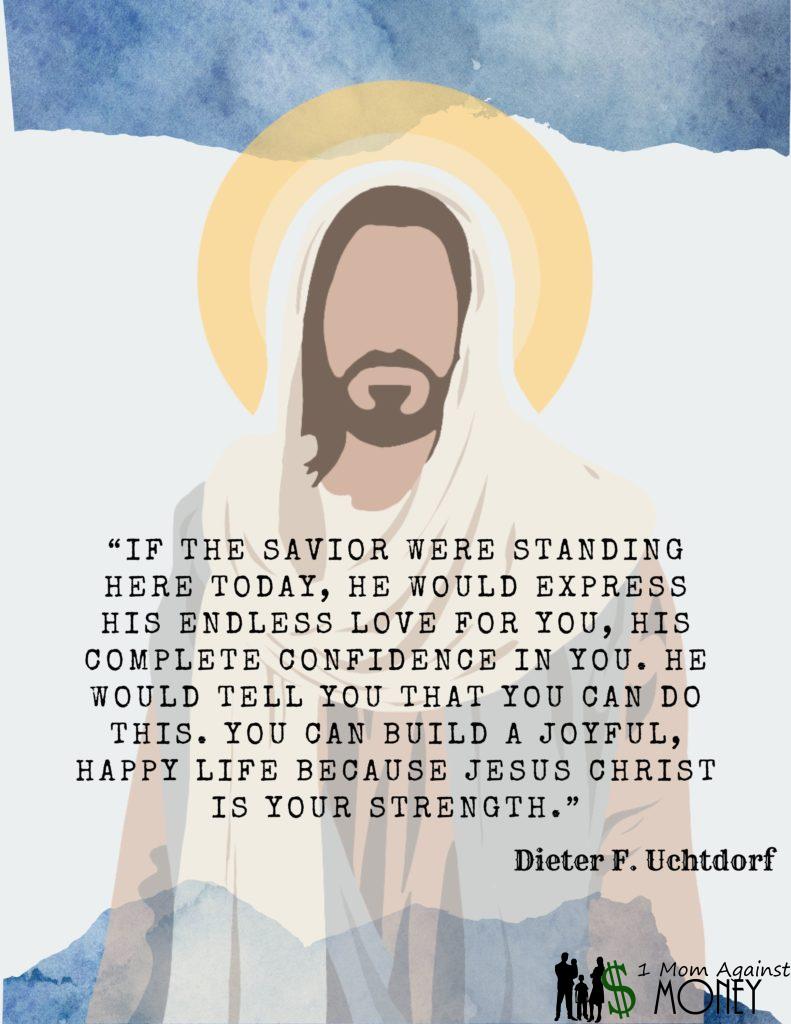 Study Guide
These are basic study guides for the talk. Impressions and main points will help you remember what you felt and learned while reading Elder Uchtdorf's address. You can download easy to print pdf files of these by clicking on the download link below the images.