Jump to Recipe
Wild Violet Jelly is oddly fruity tasting, easy and fun to make. We have a huge patch of wild violets growing on the shadier side of our house. I have been trying to get rid of them since we moved in. I read on a home garden website that wild violets are edible and I started to wonder if I needed to rethink my relationship with that violet patch. So I researched some recipes to use them and decided to start with this Wild Violet Jelly. It was so fun! From enlisting my family to help me pick the flowers, to watching the teal color come out and then seeing the color change to pink when adding the lemon juice. My youngest son commented that it was kind of like making a magic potion. I agree!
This recipe was altered from the one found at Practical Self Reliance
Print
Wild Violet Jelly
Ingredients
1

Cup

Loosely packed Violet flowers

18

Cup

Lemon Juice

2

Cups

Water

5 1/4

tsp

Powdered Pectin

2

Cups

Sugar
Instructions
Bring water to a boil and pour over the violet flowers. I did mine in a larger mason jar, but you could also use a glass mixing bowl.

Allow it to steep for 15-20 minutes and watch the water turn to a cool teal green.

Add lemon juice to the mixture and it will change color again to a lovely pink.

Strain out the flowers. I did it over my sauce pan so that I didn't have to clean another dish.

Stir in the Pectin. I used a whisk to get rid of any lumps.

Bring to a boil and let it boil hard for 1 minute. Mine started to thicken by the end of the minute.

Add the sugar. I used the whisk again to remove any lumps and help the sugar dissolve.

Bring back to a boil and let it boil about a minute and a half. Mine had thickened substantially by this point.

Ladle or spoon into your jar.

We plan on eating ours right away so I did not put it in a water bath to seal it. But if you are wanting to preserve it for later use. Put it in a water bath to seal the lid.

Jelly will last for about 3 weeks in the fridge.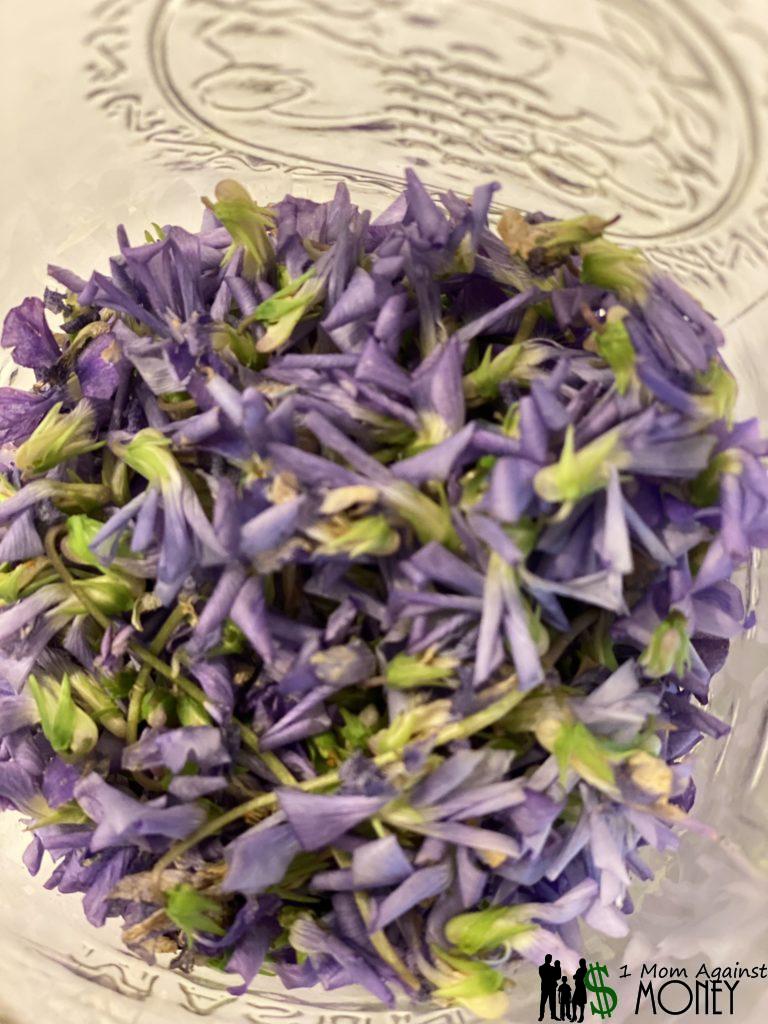 We have really enjoyed this jelly. It tastes like a combination of raspberry and blueberry jam. Everyone was so surprised that it tasted fruity not floral!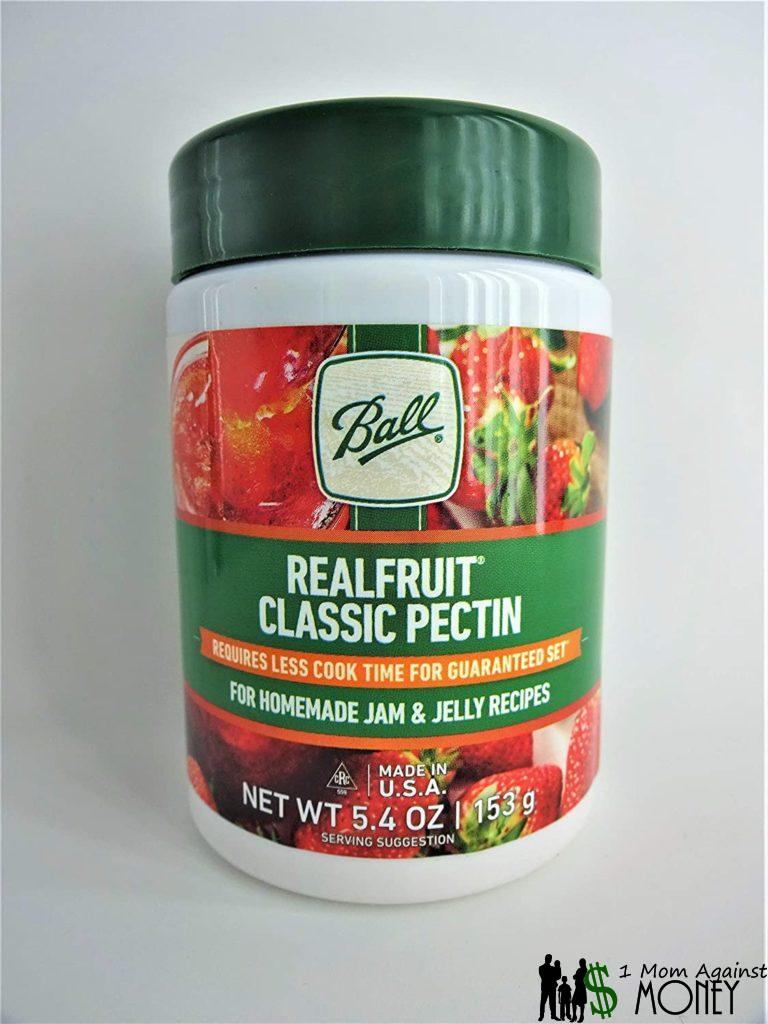 Enjoy!