If you have read any of my posts you will know that I like Thrift Stores and Garage Sales. It's probably inherited, my Grandma and Mom find the best stuff at garage sales. I fondly remember visiting my Grandparents in the summer and stopping at garage sales. My Grandma had a thing for toys. She had a whole room filled with toys for the Grandkids…all of them purchased from garage sales, and she had the coolest toys. So I was introduced early to the beauty of finding treasures second hand.
A few of my favorite garage sale treasures just to get you excited about it:
GE Profile Convection Oven
Retail: $1,099.00
Garage Sale Price: $150
Black and Decker 24″ Electric Hedge Trimmer (still in the box)
Retail: $75-$100
Garage Sale Price: $25
Craftsman 17″ Gas Powered WeedWacker
Retail: $135
Garage Sale Price: $28
Rev-A-Shelf 15 in. W x 20 in. D Base Cabinet Pull-Out Chrome Wire Basket (still in Box)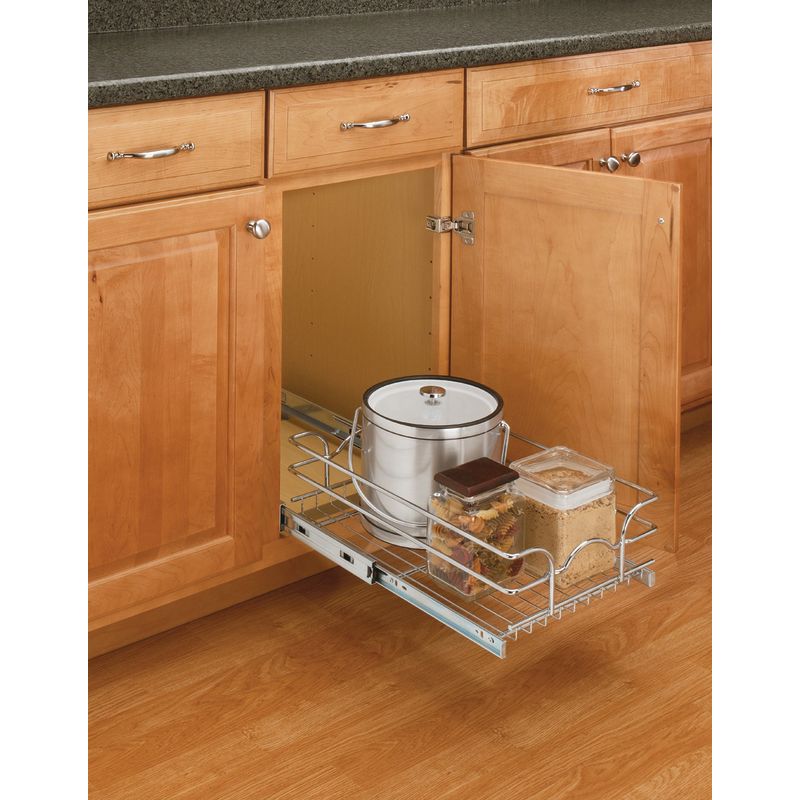 Retail: $47.99
Garage Sale Price: $7.50
1936 Monopoly Sets
Retail:????
Garage Sale Price: $15
I just thought these were really cool and that they should go to someone who would cherish them. The lady doing the garage sale was just going to throw things away (I was there at the end of their sale) and I couldn't stand that idea. My boys and I had fun learning about when Monopoly came out, who invented it, the sets we had, playing with it and then getting cool pictures to list on ebay. I was surprised at what they ended up selling for, these sold for $95! I used the money from the sale of these to purchase a few items that I had on my "want" list.
Decorative Items
Retail:
1950s Viewmaster and Reels (average around $50)
Lamp $20 (guessing)
Books $56.90 (according to Amazon)
Decorative Box $12.99 (still had the price tag on it)
Total: $139.89
Garage Sale Price for all: $15
Seriously people! You can find awesome decorative items for almost nothing at garage sales! The 1950s viewmaster was $1. It just looks cool and it's fun, there are neat reels from children's stories and even WWII sites. I got all the books for $2 and I think they are great decorative pieces, but they are also books about things I am actually interested in. I even read them so it's a fun way to decorate and say something about yourself. Really it all only cost me $10, but I spent $5 to get a can of spray paint to paint the lamp black. It was a faux wood before but I liked the size and shape. Plus I still have some paint left over.
So how do you become a garage sale master?
Make a List
I know it sounds boring, but hear me out. You never know what you are going to find at a garage sale, so you need to be prepared. If you are looking for furniture, know the dimensions for where you want it to go. If you are looking for kids clothes, know their sizes and what they need. I keep a small notebook in my purse with a list of items I am looking for. When I find something or it no longer is a need, I just cross it off and move on. Having a list has helped me stay focused and avoid buyers remorse.
Use A Garage Sale Finder App
I use an app called Yard Sale Treasure Map.  It is free if you want to only look at the current day or Saturday. I use the free version. It shows you a map with the nearest garage sales. If you click on one you can get more specifics. It allows you to favorite sales and put them in a visiting order and then will give you directions to each garage sale. Genius and such a time saver!
Know the Neighborhoods
Get familiar with the neighborhoods around you, it helps you have a better idea of what you will find when you go to the garage sales. For example one of the neighborhoods near me has very large homes. I can almost always bet that I will find great organizational items like bins, over the door organizers, shoe holders etc. at these homes that are barely used. I have also found barely used yard equipment (I think because many of them just don't have the time to do their yard work they hire someone, so they barely use their own tools). Another neighborhood near me seems to have gone through a major baby boom in the last five years. I constantly see baby items, clothes etc. Since I don't have babies anymore, unless a garage sale posting says that they have items other than baby items, I generally skip the sales in that neighborhood. And yet another neighborhood I've found has the best unique vintage or antique items. Pay attention to the trends you see in neighborhoods and you will be better equipped to find what you need.
When you do this you will also notice if someone in particular does a garage sale every year. For example, there is one lady near me who does a garage sale every single spring. I've bought a few household items from her, but what I go for is her plant starts. She always has plant starters for less than the store and because they have been raised right here they are a lot more hardy than some other plant starts I get. Another home near me must have boys just older than mine because I find great deals there on boy clothes and sports equipment. She also seems to clear things out and do garage sales yearly.
Go at the Right Time
If you are looking for new or like new items, hit the garage sales as soon as they open. Most people will advertise these items in their sale because it draws buyers so odds are it will not be there for long. Same with furniture and other big items. If you are looking for incredibly low prices on clothing, household items or other small knick knacks go later in the sale. I've literally had people just hand me a box of free things. Sure it takes me a minute to go through it, but I've been able to score sandals for my boys, party supply items and seeds for my garden for free. I've also been to sales later in the day where they have marked everything down to $1 because they don't want to hassle with taking everything back in. I've found dishes for my college bound siblings, picture frames, and even Thomas the Train toys this way.
Interact with the Seller
If they say hi to you, talk to them. If they ask you what you are looking for let them know even if you can tell it's not in their sale. When I've done this, I've often been given great tips on another garage sale in the neighborhood that might have what I am looking for (i.e. a family that has boys or is moving etc.). In the case of the oven, she didn't even consider putting it in her garage sale, but when I mentioned that I had just remodeled my kitchen, she talked about how they had just redone theirs and out it came that she had this oven sitting in the other side of her garage. I've been wanting a convection oven for years, but couldn't swallow the price tag. $150 is a price I can do! If I hadn't talked to her, I would have missed out big time! I love, love, love my oven 🙂 I know for some people it can feel weird, but believe me you and the seller will have a better time if you talk. People are also much more willing to give you a good deal too if you have interacted. The hedge trimmer I got was actually marked as $35, but I only had $25 in cash on me. Because I had already been chatting with the seller, when I asked if he would be willing to take $25 he felt good about it, he even put it in my van for me.
If you made it this far, good job! That was a long post. Garage sales can be a great way to save money and get items you need. Just remember to stick to your list and be honest about what you want to bring home and if you will actually use it. That way you can avoid buyer's remorse (definitely no returns at garage sales).
Happy Hunting!